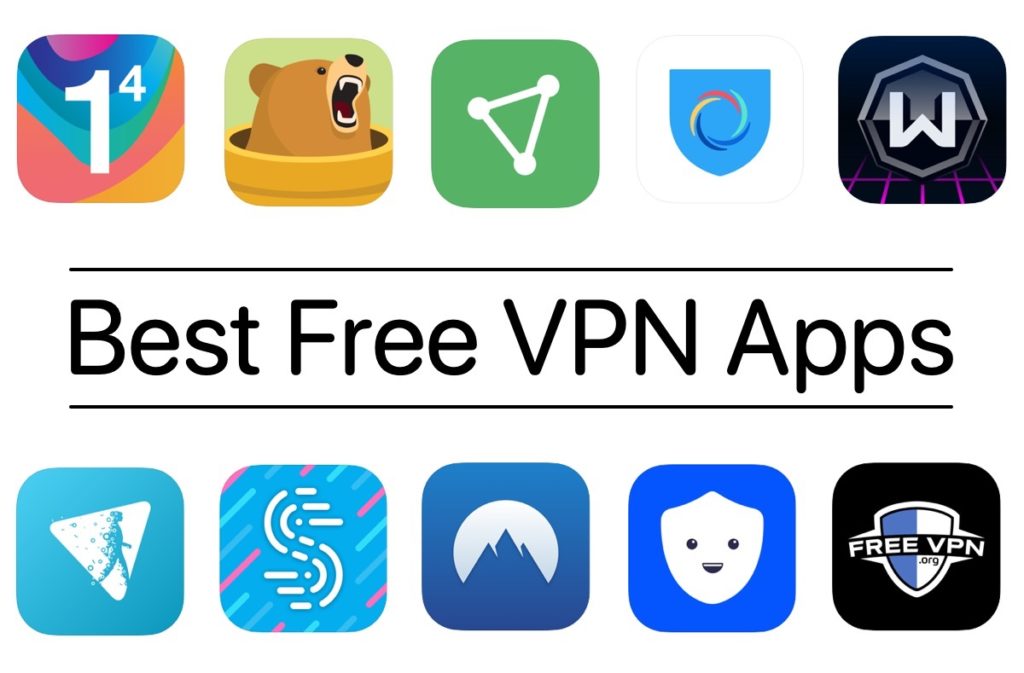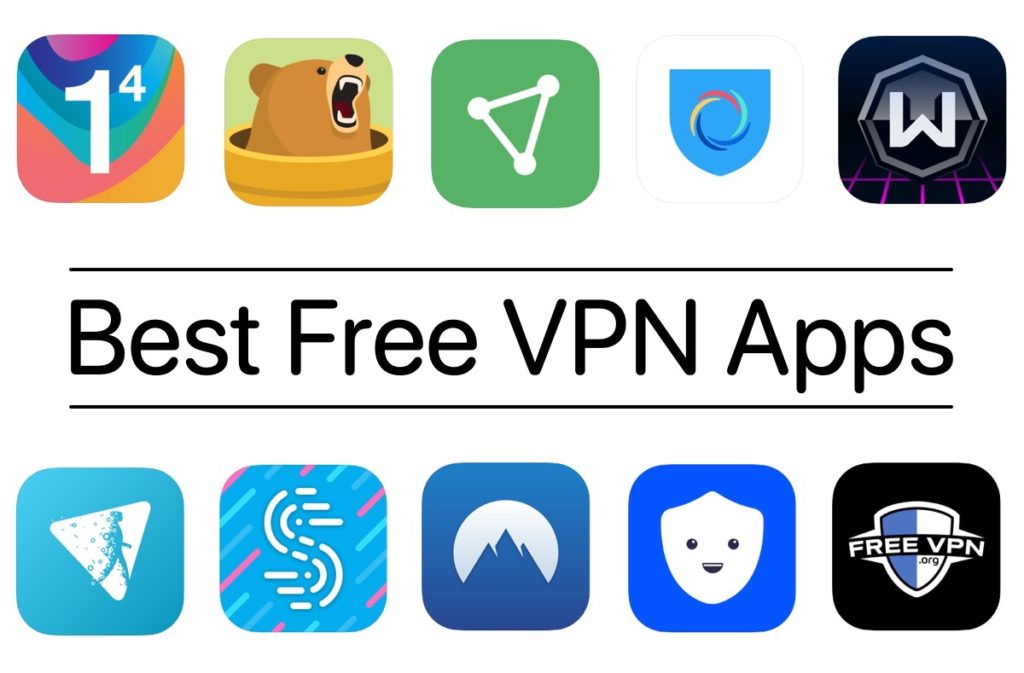 En este artículo, hemos compartido las mejores aplicaciones VPN gratuitas para iPhone que deben descargarse en 2021. Todas las aplicaciones VPN que aparecen aquí se pueden descargar y usar de forma gratuita sin suscripción.
En el mundo actual, es absolutamente esencial aprovechar una VPN. Una VPN se utiliza para proteger su privacidad personal y de datos, al mismo tiempo que brinda a los usuarios acceso a sitios web y servicios de transmisión que están bloqueados en su país.
Hay innumerables aplicaciones VPN gratuitas para iPhone que están disponibles para descargar en la App Store. Sin embargo, elegir la VPN correcta no es tan simple como descargar la primera opción de los resultados de búsqueda de la App Store.
La mayoría de las aplicaciones y servicios de VPN para iPhone son de pago. Lo que significa que, aunque puede descargarlos en su dispositivo de forma gratuita, debe pagar una suscripción mensual para usarlos.
Sin embargo, no hay problema con pagar por una buena VPN si está buscando una opción gratuita. Pero también hay muchas aplicaciones VPN para iPhone gratuitas que se deben tener en cuenta.
Y eso es exactamente lo que vamos a compartir contigo en este artículo. Hemos probado todas estas aplicaciones de VPN para iPhone y podemos confirmar que en realidad son de uso gratuito.
La mayoría de ellos ofrecen una opción de suscripción premium, sin embargo, los usuarios no están obligados a comprarla, especialmente si no es un usuario habitual.
Si está de acuerdo con GB de ancho de banda VPN gratuito cada 30 días sin comprometer la privacidad de sus datos, siga leyendo.
Contenido ocultar1 Por qué usar una VPN1.1 A continuación, se muestran algunos usos de las aplicaciones VPN para iPhone que debe conocer.2 ¿Es legal el uso de VPN?Las 3 mejores aplicaciones VPN gratuitas para iPhone y iPad3.1 1. NordVPN – Prueba gratuita ilimitada de 30 días3.2 2. 1.1.1.1: Internet más rápido: 10 GB de ancho de banda gratuito al mes3.3 3. TunnelBear: VPN y wifi seguros: 500 MB de datos VPN gratuitos cada mes3.4 4. ProtonVPN – VPN rápida y segura – Datos VPN ilimitados3.5 5. Windscribe VPN: 10 GB al mes gratis3.6 6. Hotspot Shield: 500 MB por día3.7 7. hide.me – 2GB por mes de datos VPN gratuitos3.8 8. Speedify Fast & Reliable VPN – 1GB por mes gratis3.9 9. Betternet VPN Proxy: datos VPN ilimitados y gratuitos de por vida3.10 10. VPN gratis de FreeVPN.org – Ancho de banda VPN ilimitado gratuito de por vida
Por que usar una VPN
¿Todavía estás confundido sobre qué es una VPN y si necesitas usarla? ¿O está confundido acerca de la legalidad de usar una VPN? Esto se responde en nuestra siguiente sección.
Hay una cantidad abrumadora de usuarios que todavía creen que una VPN solo se puede usar con fines ilegales. Sin embargo, esto está lejos de la verdad. Hay innumerables usos legítimos de VPN que claramente superan sus usos negativos.
Estos son algunos de los usos de las aplicaciones VPN para iPhone que debe conocer.
Las personas que desean permanecer en el anonimato mientras navegan por Internet pueden utilizar una VPN. VPN puede proteger a estos usuarios de las miradas indiscretas de las agencias gubernamentales, así como de los piratas informáticos que siempre buscan robar sus datos. Muchos profesionales de todo el mundo que trabajan en proyectos y sitios sensibles deben utilizar una VPN.
La VPN también puede ser útil para las personas que buscan mantenerse seguras cuando trabajan desde casa. Con la VPN, pueden acceder de forma segura al sitio web de su trabajo y a los servidores de correo electrónico sin el riesgo de comprometer sus datos.
Los usuarios deben usar una VPN cuando estén usando una red Wi-Fi pública. Al aprovechar la VPN, los usuarios pueden navegar por Internet de manera segura y abrir cuentas personales sin el riesgo de piratear y robar sus datos.
Con las aplicaciones de VPN para iPhone, puede acceder a ciertos sitios web, servicios de transmisión y más, incluso si están bloqueados en su región. Puede acceder a programas de televisión y películas de Netflix que pueden no estar disponibles en su país. Los servicios como Hulu y otros también se vuelven accesibles.
Hay muchos otros usos de VPN que no necesariamente se aplican a usted. Por ejemplo, muchas agencias gubernamentales y grandes corporaciones también usan servicios VPN para proteger sus propios datos y la privacidad de sus empleados.
También recomendamos usar VPN en nuestra guía de video sobre cómo hacer que el iPhone sea seguro y mantener alejados a los piratas informáticos. Vea nuestros videos para obtener valiosos consejos de seguridad para el iPhone aquí.
¿Es legal usar una VPN?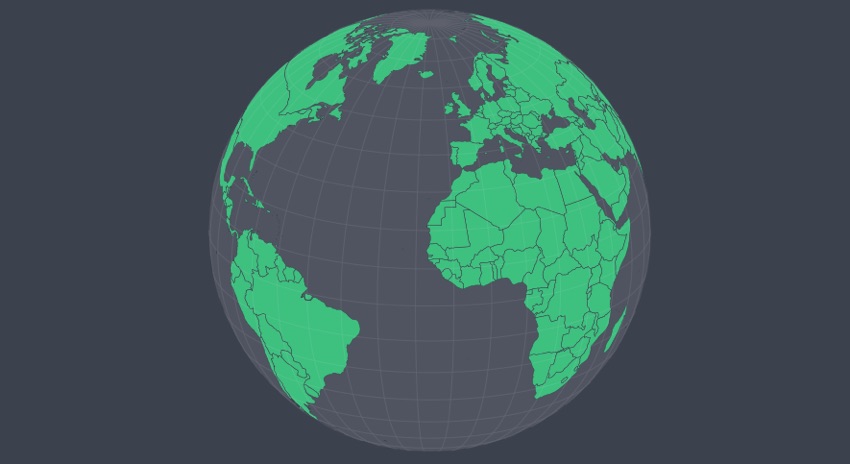 Una de las preguntas más comunes que recibimos de los usuarios de iPhone y iPad sobre VPN es si el uso de VPN es legal. ¿O es ilegal usar una VPN? Bueno, la respuesta no es tan simple como nos gustaría.
En todos los países occidentales, como Estados Unidos, Reino Unido, Canadá, toda Europa, etc., es absolutamente legal usar una VPN en iPhone. Lo mismo ocurre con la mayor parte de Asia, África, Australia y América del Sur. Sin embargo, lo que haga con la VPN puede ser legal o ilegal.
Dicho esto, hay algunos países que prohíben el uso de una VPN para sus ciudadanos y en su territorio. Esto incluye a China y Rusia. Otros países que prohíben el uso de VPN son Turquía, Emiratos Árabes Unidos, Irán, Irak, Omán y Bielorrusia.
Las mejores aplicaciones VPN gratuitas para iPhone y iPad
Estas son algunas de las mejores aplicaciones VPN gratuitas para iPhone que son de uso gratuito. Puede descargar estas aplicaciones VPN y usar su servicio VPN sin suscripción. Siga leyendo para saber cómo descargarlos y cuánto ancho de banda VPN gratuito puede esperar obtener de ellos.
1. NordVPN: prueba gratuita ilimitada de 30 días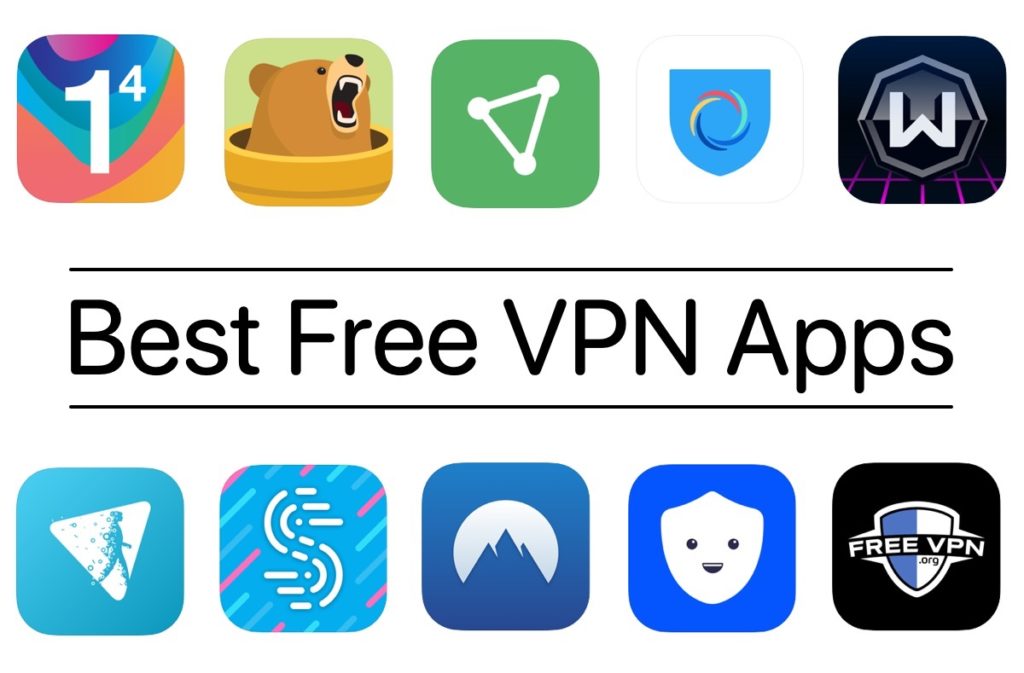 NordVPN no ofrece un nivel de uso gratuito a largo plazo, sin embargo, viene con una prueba gratuita de 1 mes. La prueba es lo suficientemente larga para alguien que quiera aprovechar un servicio VPN temporalmente, como durante un viaje.
Dado que no es una 'VPN de uso gratuito' en el sentido tradicional y es una prueba, obtiene las mejores funciones disponibles en su período de prueba sin limitaciones.
Esto incluye acceso a más de 5000 servidores, bloqueador de publicidad y malware, ancho de banda ilimitado durante todo el mes. Según el artículo de Vpnpro , NordVPN es un gran proveedor para usar en servicios de transmisión de video como Netflix, Hulu, Amazon Prime, BBC iPlayer y más.
You can download the NordVPN app and start your trial today. However be sure to cancel your subscription from iCloud if you don't want to be charged after 30-days have passed.
You can download NordVPN app from the App Store here.
2. 1.1.1.1: Faster Internet – 10GB free bandwidth per month
This is the free iPhone VPN I personally use and I have zero complaints about. You get a whooping 10GB data each month that you can use with the WARP+ service.
You can earn more data by referring your friends to the service with each referral winning you an extra 1GB.
Once connected with your free VPN bandwidth you can use it to visit blocked websites, browse the web anonymously and keeping your data secure.
1.1.1.1: Faster Internet takes extra measures and follows all the right protocols to make sure your data is protected as it leaves your iPhone and reaches its destination.
However this app is not limited to giving you access to blocked sites as it also takes advantage of CloudFlare's
You can rest assured that once you have installed this app your data is secured from all security threats including malware, phishing, hacking etc.
The app promises fast Internet by taking advantage of the CloudFlare's data. It uses that data to let you skip past Internet traffic jams.
You can download 1.1.1.1: Faster Internet app on your iPhone or iPad for free. Download it here.
3. TunnelBear: Secure VPN & Wifi – 500MB free VPN data every month
TunnelBear is one of the best iPhone VPN apps out there. It has a beautiful design, a wide range of server locations to choose from and guarantees to keep your data secured.
The service's security has been audited independently, which should give you a peace of mind when using it.
With TunnelBear app you get 500MB of free data every month. However the best thing about this app is that this free VPN bandwidth accumulates, so if you don't use it this month you get 1GB next month.
Even on the free tier TunnelBear offers all the essential features to its users from the fast speeds to ability to switch a wide range of server locations.
You can download TunnelBear and take advantage of its free to use VPN service from the App Store here.
4. ProtonVPN – Fast & Secure VPN – Unlimited VPN data
ProtonVPN is one of the safest iPad and iPhone VPN apps you can download in 2021. This service boasts amazing privacy, speeds and bandwidth that are only rivalled by few.
With PureVPN you get unlimited free VPN bandwidth on iPhone and iPad. Yes, you read that right. This service offers you unlimited free VPN bandwidth with no caps, without requiring you to buy a subscription.
While ProtonVPN VPN also has a premium service for those who want to pay, free users get unlimited bandwidth and are only limited by locations they can use.
The free plan only offers three server locations including US, Japan and Holland. Another limitation is that on free tier you cannot use PureVPN to stream or download torrents.
And that's where limitations end and possibilities begin. You can use PureVPN to stream videos, download content, access blocked websites, access restricted Netflix content and more.
You can download PureVPN app from the App Store where it is available for free. Download PureVPN.
5. Windscribe VPN – 10GB per month free
I first heard about Windscribe when researching for this article and I was thoroughly surprised by what this VPN service has to offer.
Not only do get users free to use VPN with 10GB data every month but users can also tweet to the company to get additional 5GB free.
However free to use VPN data isn't the only attracting thing about this service.
You are also getting amazing features like Torrenting, ability to watch video content that may not be available in your country, multi-platform support, built-in ad blocker, no logs policy and the list goes on.
Unlike many other free to use VPN services mentioned in this free VPNs list, Windscribe allows users to switch to 10 countries on the free tier.
You can download Windscribe VPN app on your iPhone or iPad from the App Store.
6. Hotspot Shield – 500MB per day
Hotspot Shield is one of the oldest names in the VPN industry and it lives up to its established reputation. With Hotspot Shield you get a generous 500MB per day free to use VPN for iPhone and iPad.
In addition to the 500MB per day (or 15000MB per month!) you also get 256-bit AES encryption, ad-blocker, ability to watch region locked YouTube videos and multi-platform support.
There are some limitations on the free tier, such as you are limited to the US server only and cannot switch to other locations.
However it makes up for the shortcomings with an easy to use interface and fast speeds.
You can download Hotspot Shield on your iPhone or iPad from App Store here.
7. hide.me – 2GB per month free VPN data
When it comes to free VPN data per month hide.me is on the lower side with only 2GB free VPN per month. However this is a perfect VPN for those who want to use a VPN for browsing purposes.
You can quickly activate hide.me directly from your device's Notification Center, which makes it the most convenient option.
Features of this VPN include auto server location selection, multi-location support on free tier, anonymous IP address for maximum protection and more.
You can download hide.me VPN from the App Store here.
8. Speedify Fast & Reliable VPN – 1GB per month for free
Speedify is an free to use VPN app that focuses on speed and reliability. It leverages both Wi-Fi and Cellular Internet to provide you with the best speeds.
The only thing lacking in this otherwise great VPN app for iPhone is a low free to use bandwidth at just 1GB per month.
However it also gives you the perfect opportunity to test the service and decide whether you want to go for the paid version.
Speedify is available in the App Store for iPhone and iPad here.
9. Betternet VPN Proxy – Free unlimited VPN data for life
If you are looking for a free forever VPN app for iPhone, then Betternet VPN Proxy might be a good option for you. It is free because it uses ads, which might put off some people from using it. However if you're fine with that, then it is a great option for casual users.
It offers free unlimited VPN bandwidth for life and it does not require you to buy subscription before using.
Users also get to take advantage of its clean and simple user-interface, no log policy, option to try premium features free for 7 days, no registration or login and more.
You can also switch to multiple locations and use it to access services like Netflix, YouTube and other services with region locked content.
You can download the Betternet VPN Proxy app from the App Store here.
10. Free VPN by FreeVPN.org – Free unlimited VPN bandwidth for life
With Free VPN by FreeVPN.org you get a safe and private VPN for iPhone and iPad. The developers of this VPN say they don't sell or store your data, which is a major plus.
With Free VPN you get a 100% unlimited VPN data for lifetime. Best feature of this free to use iPhone VPN include no registration or login, encrypted traffic, anonymous browsing, hidden personal IP and more.
Free VPN app is available for both iPhone and iPad in the App Store for free. Download Free VPN here.
¿Entonces, Qué esperas? Prueba una de estas increíbles y mejores aplicaciones VPN gratuitas para iPhone y iPad, y comparte tus pensamientos con nosotros y con otros en los comentarios a continuación.
Tags:
1.1.1.1 Las mejores aplicaciones de VPN Betternet Con VPN gratis escondeme Escudo hotspot aplicaciones para iPad aplicaciones para iPhone lista NordVPN intimidad ProtonVPN redondeo Seguridad Speedify TunnelBear VPN Windscribe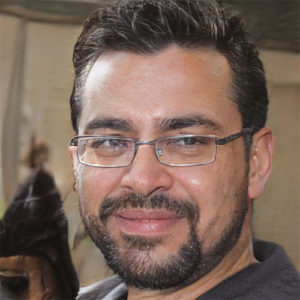 Marcos Robson es redactor autónomo de Tech&Crumb y redacta los temas de seguridad, privacidad, libertad de información y cultura hacker (WikiLeaks y criptografía). Actualmente trabaja en en Nueva York (Wired).